AUSTRALIAN PASSPORT PHOTOS
Prices shown are for adults & children over 3 years of age
Top quality photos guaranteed to comply with Biometric & ICAO standards
We have parking at rear of our premises
A private area for photos
Our economy service is more convenient than lining up in a post office. 
We have been taking passport & portrait photos since the 1970's & have the very best set up for this purpose with proper professional studio lighting, cameras & digital software.
Your photo will be taken by a professional photographer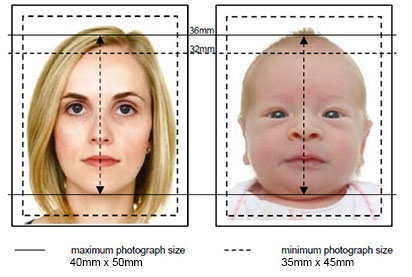 Our ECONOMY SERVICE is a fast ,low price option for people in a hurry (around 5 minutes)
Set of 4 photos cut to size $18
These photos are also suitable for government licence requirements for
WORKCOVER,TRADE LICENCES(Electrical, Plumbing etc),BOAT LICENCES, INTERNATIONAL DRIVERS LICENSE, TOW TRUCK DRIVERS, DRIVING INSTRUCTORS, DANGEROUS GOODS , PEST EXTERMINATORS + VISAS for foreign nationals living in Australia as required by the Australian Government
Choose this if you want to enhance your appearance & don't mind paying a few dollars for the extra time & attention to detail & expression involved in a professional photo.
Set of 4 photos $19.50
Please read our advice column before you come for your photo.
If requested your photo can be saved on computer for future use
Where a digital file is requested we can email it to you for $3.50
Australian regulations require a photo to be a clear study of your features & hair style is a major concern.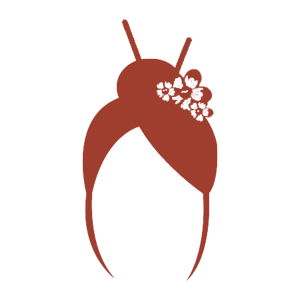 HAIR must not fall over your eyes or eyebrows or obscure the sides of your face, though it can cover your ears.
Hair ornaments are not allowed.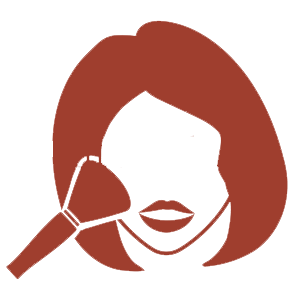 Normal makeup is allowed but please avoid excessive makeup, moisturiser & suncreens on day of photos, as this can cause shiny areas on skin.
Ladies : Please note- you can bring face powder when you come in for photos.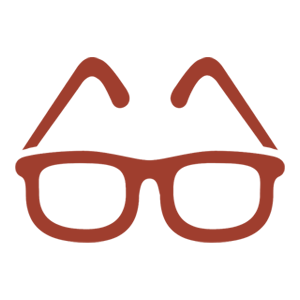 It is best not to wear them. They are permitted but there are problems. Some frame types & some lenses are banned & if you get a new pair of specs at a later date, you risk delays at airports.

These are not permitted except for religious reasons.
PHOTOS of INFANTS from 3 months to 3 years of age
Government regulations are very strict & make only minimal allowance for age.
An infant must look directly at the camera with eyes open, head straight up and down, not tilted to one side, ears even on each side & mouth closed as much as possible. The background must be an even light colour, free of shadows or any other intrusions such as parents hands or clothing, toys, hair ornaments etc.
This is quite feasible for most infants once they are 3 mths old, provided they behave, but the time involved can vary so we price these photos from $22 to $35 for a set of 4 photos.
BABIES UNDER 3 MTHS OF AGE.
We have set up a comfortable raised area with special lighting to simplify photographing babies lying down.
Biometric regulations require
1/ The baby must have a normal expression,mouth closed,eyes open & look directly at the camera with both ears visible.
2/ No clothing overlapping the face,no parents hands or toys or clothing or any other intrusion on the photo & no shadows on a clear light background.
Success is dependant on baby's behaviour and parents co-operation.
We will only photograph this age group between the hours of 9:30AM and 11:30AM & you must ring us on 49601500 and make a booking in advance.
VISA PHOTOS for foreign countries
There are 2 types of visa- A WORK Visa for people wanting to work in a foreign country. This always requires photos, as specified by the foreign country.
A TOURIST Visa –This is frequently confusing for holidaying Australians. Some countries eg: India & China always require photos and these are totally different to Australian photo size. Many countries do not require photos for short visits.
It is wise to check visa requirements with your travel agent or online well before you plan to travel.
Be aware that some countries require double entry visas, so if you cross their border& come back in, then more photos may be required.
We can provide VISA PHOTOS FOR EVERY COUNTRY in world.
Prices of visa photos as prints
| | |
| --- | --- |
| INDIA, USA, CHINA | 2 photos for $24 |
| 35x45mm photos | 4 photos for $17.50 |
Visas photos are in the early stages of moving from print to digital so check current requirements very carefully.
We can supply photos as prints or digital files to meet the needs of E visas .
Digital should be easy & simple but it frequently isn't, due to different & evolving requirements on photo specifications & file sizes (think NBN & imagine what the worlds bureaucrats can dream up)
TOURIST INFORMATION on visas January 2018
A visa is nothing more than an authorisation for a citizen of a foreign country to enter, stay in or travel through a country. The country issuing the visa sets the rules & determines the visa requirements including photo specifications.
These requirements evolve continuously in response to political & security concerns & technological change.
Australian Passport holders are allowed to stay for up to 6 mths in most of western Europe (the EU & Schengen countries), UK, New Zealand, Canada (note Canadian dual citizens can only enter on Canadian Passport)
Up to 90 days in Ireland, USA (you must have ESTA approval in advance), Hong Kong, Japan
Up to 30 days in Bali, Thailand, Philipines, Vietnam, Laos, Cambodia, India
UK, Ireland, EU countries & New Zealand don't require visa photos for short stays. Most of the rest will accept Australian size photos. The main exceptions are India, China & USA but others, including Indonesia & Brazil & middle east countries can have different requirements.
PASSPORT PHOTOS for Foreign Countries
35x45mm photos for UK, Ireland, France, Germany
Note: Though the size is the same, the internal specifications are different for each country
set of 4 prints $20
India, USA- 2" square photo with strict internal specifications
2 photos for $24
China-33x48mm photos with head height & width specifications
4 photos for $24
Canada- 50x70mm photos with studio stamp etc
up to 4 photos for $35
New Zealand –  Digital Photo ,for unique NZ specifications,checked & emailed to you.
$29.50
Other countries are mostly around
$22 for a set of photos
OTHER PHOTOS such as citizenship foreign, driver's licence etc can be provided on request
TRANSPORT AUTHORITY NSW photos for Bus, Taxi, Hire Car license
65x65mm Photos
2 Photos for $17.50
PHOTOS for CORPORATE
For CORPORATE use- either print or digital for business & web purposes
POA
PHOTOS for website & Social media
$55 for a brief selection of photos on USB