Newdark provide a range of photographic services for local and mail order customers.
Passport Photos, Bus and Taxi License Photos etc
Image scanning service from colour or B&W prints, slides, or negatives.
Photo restoration using the latest technologies.
Prints from old B&W negatives large & small
Portrait photography by appointment.
We have over 30 years experience in copy and restoration of old photographs and using the latest technology.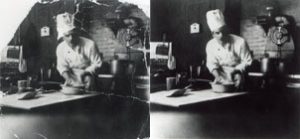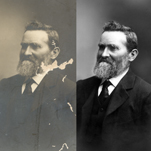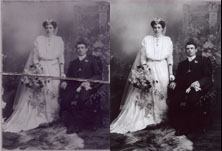 We can do some amazing things with your old photographs:
We correct faded images and bring colours back, remove blemishes, repair tears and enhance your photos in many ways.
We can remove unwanted people from photos and change backgrounds.
We can even add text and other special effects.
We provide free quotes after seeing photo.
Restored images available as print or digital…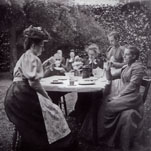 Direct scanning of black and white prints up to A4 size. Larger sizes may be Photographed on digital.
Scanning from colour or black and white negative or slide film is available for sizes from half frame 35mm to 6x9cm.
Scanned images can then be printed or provided on DVD or CD or USB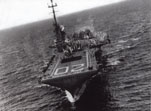 Photos copied e.g.6 x 4 inch (10 x 15 cms) from approximately $5
Many prints have technical difficulties and higher prices apply.
Enlargements available up to 8 x 12 inch quoted individually.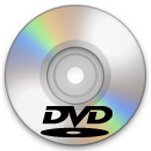 We take head and shoulder portrait photos of individuals and can supply prints up to 10" x 8" size. Digital techniques allow us to provide a fast service.